Your wedding celebrant plays an important part in your wedding day and if chosen correctly can often add to the fun and memorable moments of your ceremony.  Remember Fr Ray Kelly singing Hallelujah! https://www.youtube.com/watch?v=uhDrmhpZVXI . So here are my top tips for choosing your wedding celebrant:
Research Online
The first place to go is the Internet. Often times couples are not sure what type of ceremony or celebrant they want for their wedding – humanist, interfaith, religious. The websites for each type of ceremony will give you an overview of the style and approach they have to wedding ceremonies and this will allow you to see which option is best for you. Here are some helpful websites to get you started:
Humanist http://humanism.ie/ceremonies-2/celebrant-profiles/
Spiritual http://spiritualceremonies.ie/our-team-and-testimonials/
Interfaith Ministers http://interfaithministers.ie/ministers/
Full list of all registered solemnisers in Ireland got to http://www.hse.ie/eng/services/list/1/bdm/marriagesinireland/
Once you have decided on the type of ceremony you should then focus your search on the celebrant and ask yourself the following questions:
Do you want a male or female celebrant?
Do you want them to be able to legally marry you or not? Some people will choose to have the legal element done in a registry office or their own country and then have someone perform a separate ceremony on their wedding day. For example – abeautifulceremony.co.uk
Is budget a factor in choosing the celebrant? If you are budget conscious then it is worth beginning your search with local celebrant. Those that are in your area can often be less expensive as they do not have to charge you travel fees.
What have others experience been like with them. Make sure to read reviews, either on the celebrants website or profile or wedding forums such as weddingsonline.ie
Pick someone you connect with
There is nothing worse than watching a wedding ceremony where the celebrant comes across as disinterest or has a monotone voice, has no connection to the couple and just looks like they are going through the motions. After doing your online research make sure you have a phone, Skype call or meeting with them to ensure that you connect with them. Make sure they get what you want to achieve and that you can relax with them. The day itself will be full of emotion and joy and you want someone who will buy into that too and feel excited to perform your ceremony.
Working with a good celebrant will also help you to bring more of your personality into the wedding. They will give you advice on what can be included outside of the required legal elements. It is a really good sign if your celebrant asks to have a Skype call with you so that they can get a feel for you both as a couple, your personalities and what you might like to include on the day. They can suggest poems or readings that might suit you or different elements for the ceremony such as hand fasting, ring warming or sand ceremony.
Once you have booked your celebrant ask them to email you a draft of your ceremony or a sample from a previous wedding so you can get an idea of what the ceremony will consist of. Do this within the first weeks of contacting them so that the details you discussed are still fresh in your mind. Discussing the details of the ceremony early on with your partner will help give you both a focus for what you want from the ceremony and the day itself. By tackling this early in the planning process it allows you to really think about the ceremony without the time pressures you will have doing it nearer the wedding date when you have other tasks on the to-do list.
Book Early
With the popularity of non-religious ceremonies growing annually I recommend to book your celebrant as early as possible. Also as HSE registrars only perform ceremonies Monday to Friday, many of the other celebrants who perform ceremonies on Saturdays are booked up many months/years in advance. So get in touch as soon as you can in order to secure your preferred date and celebrant.
Get Everything in Writing
Whatever celebrant you book make sure that you receive a contract from them with confirmation of any deposit you have paid to secure their services. Read it carefully and confirm that everything you agreed is in the contract and you know exactly what has been agreed and what services will be provided. Make sure you ask the appropriate questions in advance of the contract signing, for example are travel expenses included in the fee, how many meetings are included, how long before the ceremony will they arrive, when is the balance payment due? Is there a late fee if the bride or groom is very late? How many hours does their fee cover?  If the celebrant has an accident or becomes ill and they are unable to perform the wedding, what arrangements do they have in place?
What will they wear?
Don't make assumptions that the celebrant will wear the appropriate attire, ASK! It is important to ask them what they will be wearing on the day even if you have seen pictures of them on Facebook or their website looking smart and well dressed, their outfit will still need to fit in with your style and theme. For example you don't want colours, pattern clashing with the bridal party or having the same suit as the groom! Remember it is the couple that should stand out not the celebrant!
Special Requirements
Each celebrant will have their own requirements, so do check with them in advance if there is anything specific the need such as chairs, table (what size/shape), drinking water, PA system. Also ask if is there anything they don't allow such as the printing of ceremony booklets etc.
Remember whatever type of ceremony you are having you must still need to give your 3 month notification of marriage to the Registrar's Office in order to get legally married in Ireland. Here is the marriage notification checklist – http://www.hse.ie/eng/services/list/1/bdm/MarriagesinIreland/checklist.html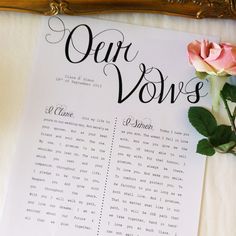 Images Via:
http://blog.myweddingreceptionideas.com/2014/12/11-wedding-unity-ceremony-ideas.html
https://www.pinterest.com/pin/504825439454320242/
http://www.i-do.com.au/wedding-tips/planning-ceremony/wedding-confidential-the-wedding-ceremony/812/