Sharon has worked in the catering and event planning industry for over a decade and is a full-service event planner. Whether it's collaborating with a brand to create an overall message or planning a special evening of whimsy for a personal celebration, Sharon's demand for perfection will always be at the forefront.
From concept creation to execution, Sharon combines seasoned knowledge with creative inspiration. Whether you're planning an event for 10 guests or 1,000, Sharon and her team will work with you to celebrate the moments and create an experience that exudes comfortable elegance and impeccable taste.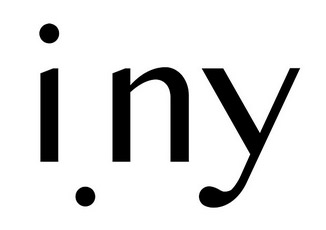 I.NY Festival, Limerick, Ireland
Oct 5 – 15, 2017
The I.NY Gathering welcomed Irish and Irish American guests to Dromoland Castle for an evening of story, music and exchange. During the evening, guest speakers Orla Kiely (Irish Fashion Designer), Tim O'Connor (Former Consul General of Ireland and Secretary General to President Mary McAleese) and Maura Kelly (Emmy Award-winning producer) told the stories of their history and relationship with New York, and the personal and professional impact the city has had on them.

Layrite men's grooming products launch
www.layrite.com
Celebrity Barber Donnie Hawley of the world famous Hawleywood Barber Shops made his first ever visit to Ireland from California to launch LAYRITE fine grooming products into Europe at the Limerick Strand Hotel. Special guests on the evening were Kerry Footballer Paul Galvin.

Working with University of Limerick
"Sharon is a highly organised and professional event planner. UL Conferencing and Events had engaged Sharon to manage large international events held at the University of Limerick. Sharon's most recent engagement included the event planning and management of the World Medical and Health Games. This involved the management of multi-sport competitions running concurrently for approximately 1,000 medical professionals who attended the event. Medical professionals across 4 continents attended and Sharon's knowledge and exceptional organisational skills ensured that all cultural and dietary requirements were not alone fulfilled but surpassed. Sharon was also engaged to launch an International Singing Festival 'Limerick Sings' in 2015/16. Sharon developed and nurtured international agents and contacts to ensure both a successful launch and a perpetual event that has gone from strength to strength. This music event involved the management of many distinguished venues throughout the Mid-West, which added significantly to the sense of occasion and status of the event. Sharon was also appointed to manage the Alexander Technique International Congress in 2015, which involved the complete management of 700 clients for a week-long congress. Sharon is accomplished and the ultimate professional who won't engage unless she can give your event the time and attention it requires. I have no hesitation whatsoever in strongly recommending Sharon McMeel as an event planner."
Michael Foley, Chief Operating Officer, Plassey Campus Centre University of Limerick