"Sharon is an exceptionally talented wedding planner. She anticipates your every need and has the ability to be almost invisible but always there when you need her on the day. She has access to a large number of high quality suppliers and was invaluable in the design and planning of the day. She had lots of very good ideas but left it to us to decide what we were most comfortable with and then took care of every detail to make it all happen. On the budget side of things she kept us within our budget and gave lots of options and ways to get our desired result. Thanks to her we had a magical and unforgettable wedding celebration exceeding our expectations. Our friends and family were so impressed by the 3 day wedding she organized and how every detail was thought through and many commented that it seemed effortless but very well executed. As well as being a great planner Sharon is also a lovely person to spend time with and everyone genuinely loved her." – Robyn & Brian Cafferky
As soon as we decided to get married, we immediately contacted Sharon to get her advice and we were very pleased when she decided to be our wedding planner. Both of us had different ideas and wishes and Sharon was able to devise an exceptional wedding plan to showcase both of our personalities. 
It was truly amazing to see her in action, we felt she took personal pride in organising our big day. None of our ideas seemed to surprise her and she almost instantly knew which supplier from her extensive list to contact to make our wishes become a reality. As the whole wedding from start to finish happened in one place – Limerick Strand Hotel – Sharon made sure that the day would flow without any hiccups or long and awkward pauses between the moments. She made sure that we would not be stressing about anything and just enjoy our magical day. Music was a very important aspect of our wedding and Sharon suggested a great DJ, as well as the most spectacular dance floor and a silent disco for late hours to comply with noise restrictions at the hotel. 
Sharon's dedication and attention, expertise and advice on where to spend money were the most invaluable gifts we received. Because of Sharon's hard work, our wedding day was exceptional, it went like a breeze from early morning to late night, and we and our guests will remember it for a long time, she truly made it the best day of our lives. People are still commenting on how amazing our wedding was, it is a great compliment and we know that we could not have achieved that without help from Sharon and we would most definitely recommend her to organise an unforgettable, unique and individual wedding or any other event!
Catalonia, Spain "We couldn't recommend Sharon highly enough. We hired her four months before our big day & all we'd done was book a venue – not in Ireland but on a mountain top outside Barcelona! Neither of us speak Spanish or Catalan. We also have busy careers so we needed guidance, someone to manage the relationship with our suppliers, someone to advise on budget parameters & someone to help us create the very specific day we wanted. In all aspects Sharon was instrumental in making sure that happened. She met with us weekly, sometimes twice weekly, reminded us of everything we needed to do ourselves, took the burden of responsibility from us & reduced our stress levels. Her planning was meticulous & detailed. Her manner was supportive, friendly, warm & professional throughout the planning. She was always on call & gave us as much time as we needed. Nothing was too much trouble. By the time we were due to leave for the big day we were on budget (with no surprises) and everything we had wanted was secured exactly how we hoped. Sharon travelled to Barcelona to recce the venue & met all our Spanish suppliers in person. She made us feel that "our day" was really important to her – that is a great feeling to have. To a person, each of the suppliers told us "off-the-record" that she was the best planner they had worked with & made their lives so easy. On the week of the wedding Sharon protected us from everything stressful & ensured we enjoyed our big day. On the day itself she was ever-present but discreetly at a distant. She ensured everything happened like clock-work but never got in the way of our celebration. She judged it to perfection. Ultimately we had the greatest day of our lives – everything went to pass as we had dreamt. Our guests said it was "the best wedding they ever attended" – it truly was faultless." – Ciara & Richard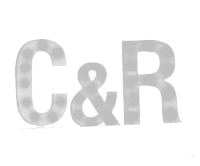 "Sharon was amazing from Day 1. So kind, friendly and approachable and completely and utterly unfazed by any "out there" ideas, or contrasting visions between the two of us. She was a massive help in terms of finding top class service providers, and completely cut out the stress of that kind of research on our side. She made herself available for phone calls morning, noon and night, and no request was too big or too small. Any minor crises that we may have experienced, Sharon was on-hand right away to work on a solution, which she always found. She was constantly coming up with new and exciting ideas to add to our vision of the day, which we loved. She not only worked with ourselves (bride and groom) in the run up to the wedding but was on-hand to answer questions/attend suit fittings/go mother-of-the-bride dress shopping with our extended families. Sharon also provided us with solid advice on where to spend big or small on different aspects of the day and was completely spot on with everything. On the day itself (and the day and night before actually), Sharon was there from beginning to end to ensure everything ran smoothly, which took any pressure off of us completely. Our wedding day was utterly flawless – it was without doubt the best day of our lives. We had so many comments and messages from guests in the days after the wedding where they said it was the best wedding they ever attended, which was amazing to hear and we really could not have achieved that without Sharon McMeel." Niall & Sarah
Jacqueline: "Sharon is a true professional who at every aspect made us feel at ease and excited about our day. Her attend to detail is beyond expectations and ability to support is difficult situations in unparalleled. We would not have had the day or week running up to the wedding with she was not involved. Sharon was critical in the success of our fabulous and would highly recommend her for events or weddings." Dermot : "I simply cannot imagine our wedding day being the incredibly special day that it was if Sharon hadn't been looking after us. As a groom she was so easy to work with and helped both my fiancee and myself to appreciate and see things we hadnt even considered which gave us complete confidence to relax on our big day and just enjoy it from the first moment we woke to the end of the night. I have already recommend Sharon to a number of close friends for their wedsing as I know she would be able to look after them with great care and professionalism."
"Sharon was very good to work with, professional and easy to talk to. She would always listen to what we had in mind and we were on the same wave length in everything. She was always ready to help and was very flexible with meetings etc. I would warmly recommend her to any future brides! I would love to work with Sharon again on other possible events.
"We cannot begin to thank Sharon for being our wedding planner. Our Civil Partnership took eighteen months to plan and Sharon was with us each step of the way. The ability to work with two grooms with very different ideas and thoughts, on all aspects of the day was something Sharon took in her stride, helping to find a balance of personalities which was showcased on our day. Sharon's expert knowledge was a huge asset to us both as every question and concern we had was quickly solved with a wink and a smile. Sharon took the stress away from us which allowed us to enjoy the journey and create long lasting memories which we will treasure forever. We could not have asked for a better civil partnership. We will forever be grateful to Sharon and certainly have made a friend for life. It was a pleasure to have Sharon join us on our journey." – Calvin & Stevie
"We cannot begin to thank Sharon for being our wedding planner. Our Civil Partnership took eighteen months to plan and Sharon was with us each step of the way. The ability to work with two grooms with very different ideas and thoughts, on all aspects of the day was something Sharon took in her stride, helping to find a balance of personalities which was showcased on our day. Sharon's expert knowledge was a huge asset to us both as every question and concern we had was quickly solved with a wink and a smile. Sharon took the stress away from us which allowed us to enjoy the journey and create long lasting memories which we will treasure forever. We could not have asked for a better civil partnership. We will forever be grateful to Sharon and certainly have made a friend for life. It was a pleasure to have Sharon join us on our journey." – Calvin & Stevie