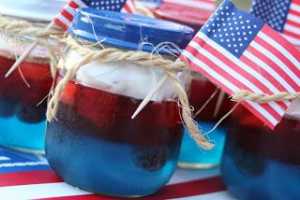 http://www.sixsistersstuff.com/2012/06/35-fun-july-4th-recipes.html
If there's one thing us Irish are famous for it's that we love a good party and with the 4th of July just around the corner we're praising all things American and giving you some inspiration for your very own red, white and blue themed soiree!
Whether you have relatives across the pond or you just love Footloose we can all join in on the festivities this Friday and kick off the weekend with an almighty American bang.  Here's some inspiration for your very own 4th of July bash:
Grab some red liquorice and bundle them together. Tie with a blue bow and you have the perfect red, white and blue themed treat for your guests!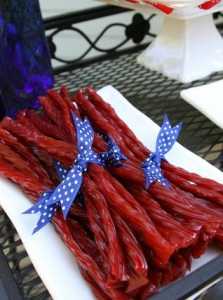 http://www.pinterest.com/pin/399905641885224855/
These strawberries are a flawless touch for an all American party!
If you don't have a steady hand or just don't have the time simply dip half the strawberry into white chocolate for a very effective red and white pop of colour!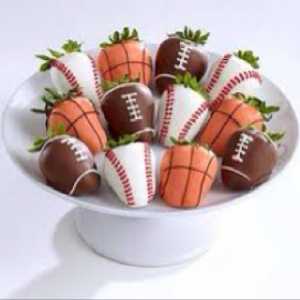 http://www.pinterest.com/pin/399905641885224770/
Other food ideas include –
Oreos dipped in white chocolate
Popcorn
Marshmallows
Cupcakes – Get icing or pop a cheery on top!
There's no need to break the bank for your party. Take some old jars you may have in your press or even empty bottles and pick up some acrylic paint in your local crafts shop. Whether you want to paint them in stars and stripes or to keep it simple with solid colours of red, white and blue they'll be great for candles or straw holders for your table.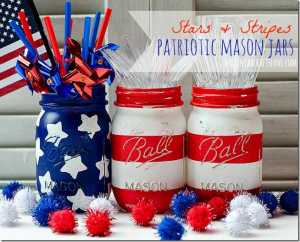 http://www.pinterest.com/pin/399905641885224873/
Balloons are a great way to add a sense of occasion to your party. Pick up a pack of balloons, dig out the patriotic colours and get huffin' and puffin'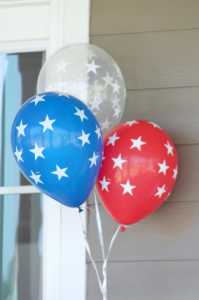 http://www.pinterest.com/pin/399905641885231966/
We all know the 4th of July is famous for fireworks and although we can't have fireworks without a license here why not run into your nearby Euro shop and get some sparklers. Great for a photo op and a laugh but we do advise you to handle with care as a trip to A&E is NOT our ideal party!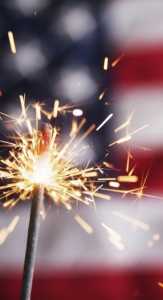 http://www.pinterest.com/pin/399905641885231973/
With the good weather still with us (just!), why not opt for a picnic. Pick up some inexpensive picnic cutlery in any good food store – go for some red or white cups, cutlery or blue napkins. Perfect for keeping your theme going and also no wash up!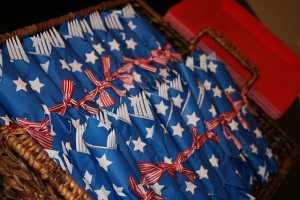 http://www.pinterest.com/pin/399905641885224814/
Our top tip: Make sure to keep the festivities going all weekend long!
If you're around Limerick this weekend there are great events to go to. It's kicking off in style on Friday with a big launch party at the Locke Bar with live music, entertainment and special beer and burger deals.
On Saturday the main event is an American Style Family Picnic with buckets of free entertainment, American music, sports, food, art and games. Ideal for families and the young at heart. There will also be a big Dog Show in aid of Limerick Animal Welfare taking place.
For those who like to have fun on wheels there will be an American Roller derby at Rollerjam in Ballysimon and later there will be more fun and food at Limerick Greyhound stadium.
Finally, on Sunday there will be the All American Raceday at Limerick Racecourse with special kids zone full of entertainment as well even more barbecuing!
For more info check out http://4thjulylimerick.com/events/
Finally for all those getting married on this special day we hope you have an amazing day and that you enjoy every minute!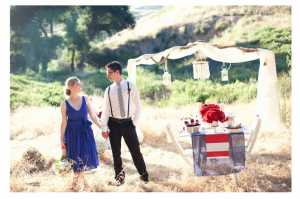 http://www.pinterest.com/pin/399905641885242200/
Have a great 4th of July weekend!
– By Caroline Whitsell